SOURCE CODE FOR KW MOBILE APP PAGE FOR 3.7 OR FACEBOOK STATIC PAGE TAB Change Highlighted areas for each agents unique code and the picture of your choice (whatever is uploaded to that agent's library). COPY & PASTE BELOW : (paste onto a new page in 3.7 for mobile app OR into Facebook static tab (search "Static Iframe Tab" – paste into area that says PAGE SOURCE and click HTML radio button)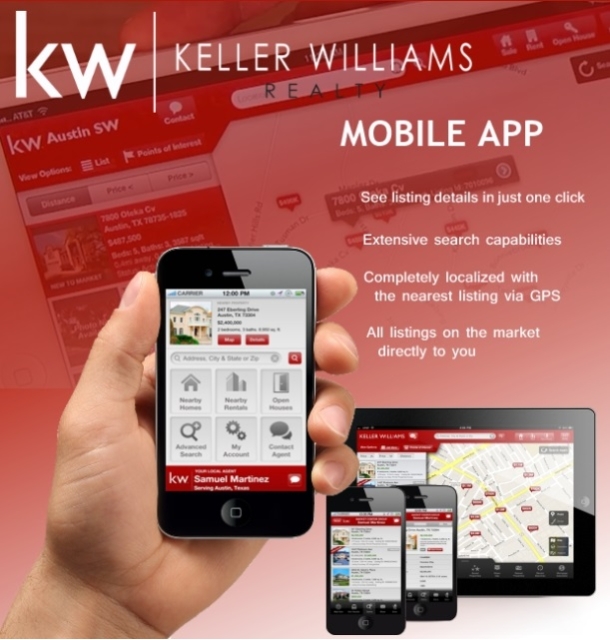 DOWNLOAD OUR MOBILE APP NOW!
Search for "Keller Williams Realty"
To connect with us, please enter the agent code KW2IJUU2E at the startup of the app or via the "My Agent" button on the main menu.  Once you've entered our code, you can contact us directly with questions or requests regarding any property.